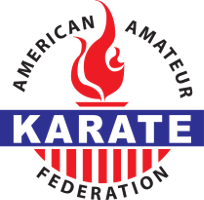 AAKF 2020 Fall Seminar Series - Open Topics
The AAKF Technical Committee is pleased to provide a Zoom schedule for the Fall and Winter National Seminars. The seminars will be held on four separate weekends, starting on Saturday, September 12, then on first Saturdays of October, November, and December. There will be four consecutive 55-minute sessions for each day. Sessions will be led by the AAKF Technical Committee, or premier instructors of different regions.
Our world has changed drastically in the last 6 months like never before. We strive to boast the spirit of our community through these sessions, while accommodating public health precautions against large group gatherings and travel. As the pandemic resolves in 2021, the AAKF will resume live events where all of us can train and compete in person again.
Location: Zoom online: https://us02web.zoom.us/j/82082180372?pwd=NDQ4aHFPZ2wvdlhwWlBJY01ZeFJCUT09
More information