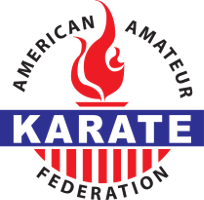 Seminar with Sensei Kaijima
Taichiro Kaijima is one of the last generation of karateka to study directly under Sensei Nishiyama. He is going to present a seminar at Midwest Karate Association - Minneapolis on November 1st and 2nd.

The sessions are:

Friday 5 pm - 8 pm: Transitions in kata
Saturday 9 am - noon: Kumite strategies I
Sunday 1 pm - 4 pm: Kumite strategies II
Fees (registration deadline is October 28th):
Adults: $120 whole seminar, $60 one session
College students: $100 whole seminar, $50 one session)
Online registration is available
.
Location: MKA, 1200 Plymouth Ave N, Minneapolis, MN 55411, USA
More information