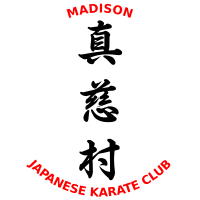 MJKC 2019 Calendar Fundraiser

The Madison Japanese Karate Club is selling it first karate-themed 2019 calendar to raise funds for hosting and attending seminars and tournaments that promote Traditional Karate-Do. Each month of the calendar combines artistic photographs of club members and calligraphy to reflect one of the Twenty Guiding Principles of Karate by Gichin Funakoshi (since there are only twelve months in a year, we get to save some of the principles for next year)!

If you'd like to support the club's efforts, and get a calendar that will motivate your training throughout the year (remember -- Karate is a lifelong pursuit!), you can click here to order a calendar by Thursday, December 20th.
More information