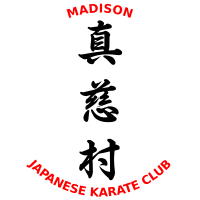 Seminar with Sensei Tabassi
The Madison Japanese Karate Club is excited to host Sensei Mahmoud Tabassi, 7th Dan, for our spring seminar!

With an extensive martial arts background and over 50 years of experience, Sensei Tabassi has won national and international championships as an athlete and is a teacher to many successful members of the USA team.

The topic of the seminar is "How to train to achieve your goals in karate".

Schedule:
Friday, March 8th, 6-9pm at Lathrop Hall B101 (adults over 18 only)
Saturday, March 9th, 9am-12pm and 1-3pm at Madison West High School.

Fees:
Adults (18 and older): 1 session - $40, 2 or more sessions - $75
Youths ( 17 and younger): 1 session - $40, 2 sessions - $60

Online registration and paper forms are available!
Location: Lathrop Hall, 1050 University Ave, Madison, WI 53706, USA (Friday in Room B101), and West High School, 30 Ash Street, Madison, WI 53726 (Saturday, Van Hise Gym)
More information